What Metrics Must You Track for SEO Success? [Part 2]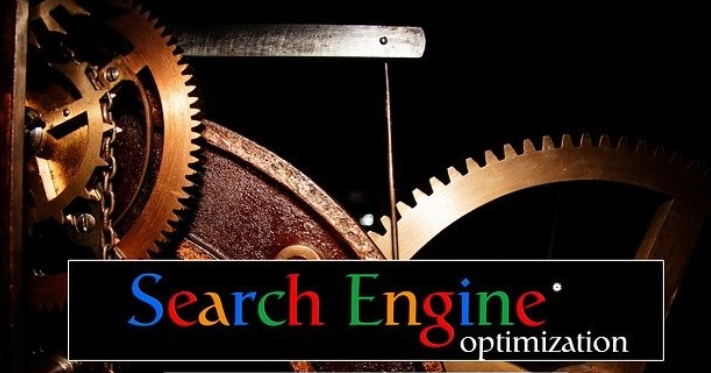 In case you missed it, last week I posted Part 1 of What Metrics Must You track for SEO Success? Since metrics are such an important part of your SEO strategy, I wanted to make sure I provided you will with the necessary information to successfully track SEO. Today, we're going into Part 2 and discussing 7 more metrics for tracking SEO success.
1) Page Load Speed: How a slow page load equals a high bounce rate?
Last week, we discussed bounce rate, which primarily depends on good content and accessibility. Your page may be full of great content but if it's too slow to load, chances are visitors will leave before ever having a chance to read the content. When your site is slow to load and visitors leave, it contributes to a high bounce rate and lowers your search rankings.
You want your site to load in 2 seconds or less. Ideally, the shorter the better. Several tools exist to measure the speed of your page.
It's important to note that optimizing a page's load speed can be difficult. It's a very technical process and it takes a significant amount of time to understand. Consider hiring a professional to help if you're unable to do it on your own.
2) Crawl Errors: Are you eliminating index problems?
Good content and backlinks only go so far if Google can't read your page. In order for Google to rank your page, it has to be able to understand what your pages are about when crawling your site. Simply put, crawling your site means reading the pages and creating entries for search engine indexes.
You can check crawl errors using the "Webmaster Tools" within Google Analytics. On the "Webmaster" dashboard, select "Crawl" and then "Crawl Errors" and it will bring up a report.
Fixing your crawl errors can have a major impact on your search visibility. Google will identify the errors in the report, making them easier to fix. It's important to monitor crawl errors frequently and fix them as the arise. Errors can unexpectedly come up and if you don't catch it in time, pages can become de-indexed.
3) Mobile Traffic: How are people accessing your site?
Mobile traffic accounts for a significant potion of Internet users and the number of individuals using mobile devices to access information is on the rise. Since Google is focused on satisfying user needs, it recognizes the importance of mobile optimization. When your site isn't set-up for mobile usage, it is difficult to read and leaves users less satisfied.
Earlier in 2015, Google released the "Mobilegeddon" update, which led sites that were not mobile-friendly to take a hit. While the release of this update wasn't as large as some anticipated, it's a good indicator of the direction Google is moving. It is likely Google will continue to place emphasis on mobile-friendly content, which will contribute to your SEO rankings.
You can check to see if the pages on your site are mobile-friendly by using Google's Mobile Friendly checker. You simply enter the URL, click "Analyze" and it will tell you if your page is or is not mobile-friendly. If your page isn't mobile friendly, this is something you'll want to fix.
You can also get a general overview of your mobile performance in Google Analytics by going to "Audience", then "Mobile" and "Overview". When you're reviewing this information, be sure to look at the other metrics we've discussed such as bounce rate and pages per session for each type of device.
Like the other metrics, record the date you viewed the information and the data. Address the concerns and recheck the information frequently.
4) Crawl Stats: How do you make Google like your page?
When Google likes your site, it will crawl it often. Ideally, you want your site crawled as much as possible, that way when you make a change or post a new article, Google will notice it quickly.
So what makes Google like you site? It's a combination of good user metrics, such as average time on page and bounce rates, a lack of crawl errors and good page speed and size. To check your crawl stats, go to "Webmaster Tools" in Google Analytics, click "Crawl" and then "Crawl Stats".
Several graphs will appear including information on pages crawled per day and time spent downloading a page. Your goal is to have the numbers for pages crawled per day be as high as possible and the time spent downloading to be as low as possible. Like the others reports we've discussed, check this information frequently. If you see major negative shifts in the numbers, fix the errors as soon as possible so they don't negatively impact your SEO.
5) Index Status: How healthy is your site?
Your index status is a count of your indexed pages. Basically, how many of your pages has Google categorized and stored in their index of information. It's important to have all your pages indexed so they show up in search results.
In the "Webmaster Tools" in Google Analytics, click the "Google Index" category. Then click on the "Advanced" tab. This tab will show you the pages on your site that are indexed as well as any errors that caused pages to be de-indexed. If a page has been de-indexed, you'll be able to see why and you can correct the error as quickly as possible.
6) 404 Errors: How you lose your audience
When your site reaches a certain size, it's inevitable that you'll have 404 errors. A 404 error occurs when the webpage you were trying to search could not be found. Most of the time, these errors occur from other websites linking to the wrong address. In order not to lose your audience, consider creating a custom 404 page.
A custom 404 page let's the visitor know you recognize the problem and allows you to redirect them to another page on your website. Before you design a custom error page, you need to find the broken links. You have three options when doing this.
The first is to go into Google Analytics, go to the "Behavior Overview" tab, click the "Full Report" at the bottom right and sort the pages by bounce rate or time on page. Click again to sort from "Worst to Best". If a page doesn't exist, it will most likely have a 100% bounce rate or zero seconds spent on the page. This is a quick and easy way to identify your error pages and correct them.
Another way is to go back to "Webmasters Tools", then to "Crawl" and "Crawl Errors" and click the "Not Found pages" tab. A list of URL's will populate and you can click each one to receive a detailed error report. This report shows where the "Not Found" URL's are linked from allowing you to fix the link on those pages.
A third option allows you to find out when someone else has incorrectly linked to one of your pages. To do this, search for your site in Ahrefs. Under the "Inbound Links" menu, click "Broken Backlinks" and a list of sites incorrectly linking your page will appear. You can then contact an individual from this site to fix the link or use 301 redirect to send users to the correct URL.
7) Conversions: Are you making the most out of your traffic?
One of the most important components of your SEO plan is search traffic that converts. When you understand how your search traffic converts, you can invest in content and link building. Google Analytics allows you to track and monitor your goals in relation to SEO.
To create a specific goal in Google Analytics, go to "Conversions" then "Goals" and then "Overview". Next, select a template for your goal. An example of a common goal is having visitors subscribe to your email newsletter. After you select the template, you select the type of goal, which is typically a specific URL destination. The final step is to put in the URL destination and assign a value to it.
Once you've set-up your goals, you can go to this tab in the future and monitor the completion of the goals. A graph will appear and you can click on the "Source/Medium" option to see how well your traffic is converting. You can also see which pages are converting particularly well by going back to the "Behavior" tab, clicking on the "Site Content" option and "Landing Pages".
Metrics Galore: Now What?
As I said in the beginning, metrics can be an overwhelming topic. My advice to you would be to take each of these metrics one at a time. If you try to incorporate all of them at once, chances are you won't be nearly as effective. Metrics aren't necessarily exciting but they're effective. If you don't use metrics, you have no idea what is and isn't working. You could be spending a great deal of your time, money and energy on work that isn't yielding results.
Decide which of the 14 metrics are most important to you and your site's SEO. Start by incorporating one new metric a week, while also maintaining a tracking schedule. For example, each Monday you can incorporate a new metric and every other Friday can be your tracking day. An organized schedule will help you manage the metrics, take actions when you need to improve and experience great success in SEO.
What metrics do you use and why? Is there a particular way you organize and manage measuring metrics? Tell me in the comments!
If you are ready to dominate page 1 of Google, schedule a meeting with me here: